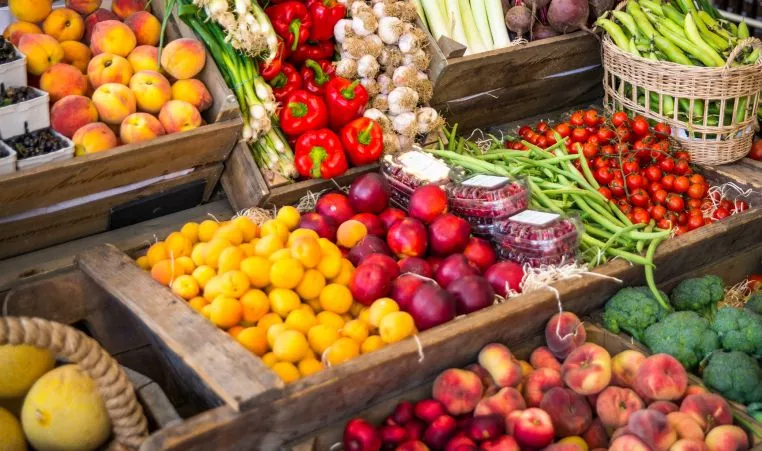 Many Y families in our community qualify for the Supplemental Nutrition Assistance Program (SNAP)-Electronic Benefit Transfer (EBT) which are vital resources for underserved families. These resources must go further these days. Pandemic demand and disruptions to the supply chain have raised prices on many staple items. From milk and bread to produce and healthy snacks, families must spend more to get less.  
To help stretch funds during these difficult times, the Y has teamed up with Amazon to spread the word that Amazon is making grocery shopping more accessible with SNAP EBT! Customers can use their benefits on Amazon to shop SNAP-eligible pantry items, fresh produce, meats, dairy, and more. SNAP recipients can also get budget-saving discounts across grocery brands, free delivery options, and free access to Amazon Fresh – no membership required. Plus, customers qualify for 50% off a Prime membership. As an Amazon Associate, the Y earns from qualifying purchases. Qualifying families will also receive $10 off $35* at Amazon Fresh when they use the discount code 10SNAP at checkout. Please sign up if you qualify and help spread the word about this program and its benefits with your family, friends, networks, and with everyone who may qualify. 
*Valid until December 31, 2022, on one qualifying order of $35 or more (excl. tax, tips, regulatory or delivery fees). Restrictions apply, see amazon.com/snap10fresh for details. 
Click here to enroll and follow the prompts to claim your discount in three simple steps: 
Create an Amazon account or sign in if you already have one. 

Add a valid EBT card to your payment options 

After enrolling, use promo code: 10SNAP at checkout. You should see your cart update with a $10 discount before checking out. This offer expires on December 31, 2022. 
The Y is committed to fighting hunger, enabling families to extend their resources, and helping families thrive in spirit, mind, and body. As an Amazon Affiliate, the Y earns from qualifying purchases. If you qualify, please sign up today. If someone you know qualifies, please help us spread the word. 
In addition to the $10 sign-up discount, enrollment in the Amazon program also grants free access to Amazon Fresh, 50% off Amazon Prime, and access to EBT discounts with no membership fees.  
Free access to Amazon Fresh: SNAP recipients receive access to Amazon Fresh in most metropolitan regions without Prime membership fees. Amazon Fresh is a full-service, online grocery store with produce, proteins, dairy, and more.  Visit Amazon.com/AmazonFresh to see if delivery or pickup is available in your area. 
Free delivery available: Customers receive free shipping on orders of $25 or more on Amazon and $35 or more ($50 in New York City) on Amazon Fresh. Both SNAP-eligible and non-SNAP-eligible items in customers' carts will count towards order minimums. 
EBT discounts: Customers can save on select products with an EBT card. Check for offers as they become available. 
50% off Prime membership: Amazon Prime is just $6.99 for customers with qualifying government assistance. Prime members get free delivery on millions of items, Prime-exclusive discounts, access to Prime Video and Amazon Music, and more. Prime membership is not required to take advantage of the benefits above. Sign up here for the discounted Amazon Prime Membership. 
Eligibility 
A valid SNAP EBT card is required to enroll. SNAP benefits can be used to shop on Amazon Fresh and Amazon.com.  Look for items labeled SNAP EBT Eligible. Customers can click here for Frequently Asked Questions. For issues with registration, orders, or anything else, you can use Amazon's 24/7 customer service: go to www.amazon.com/customerservice, or call 1-888-280-4331.