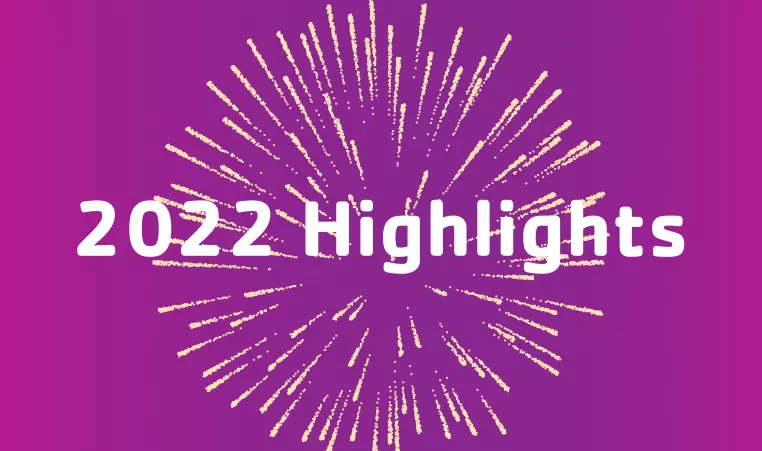 YMCA of Greensboro and its seven branches and overnight resident camp have been busy throughout the year. We understand that serving and connecting with our community can be a daunting task, but we are up for the challenge! We are consistently looking for ways to be of assistance to our community, families, adults, youth, and seniors. Please read through our 2022 highlights below.  
Association-Wide 
94% of youth in our development programs experienced growth in at least one social emotional developmental asset area. 

The association served more than 13,000 free summer meals to summer day camp participants.  

YMCA of Greensboro served 834 children through our Annual Bright Beginnings shopping trip that provides underserved children with the opportunity to shop for materials they may need before starting the new school year. This can include new clothes, bookbags, notebooks and/or anything else. Volunteers dedicated more than 1,500 hours to the program.  

Through the Safety Around Water Grant in partnership with POOLCORP, our branches were able to provide 1,000 kids in Guilford and Rockingham Counties with free safety classes.  

In 2022, we experienced an all-time high number of participants in our Personal Training program with more than 372 clients.   

We served 373 community members outside of the Y walls through 106 community outdoor wellness classes.  
Bryan Y  
Offered several Women's Only Modesty Swims in collaboration with the City of Greensboro and had more than 80 females who participated. 

Through our Progressive Group Swim Lesson Program, we have taught over 725 children and adults how to swim! 

Served the community through the Greenway Fitness classes which ran from May through October 

Hit an all-time high of 1,279 youth sports participants! 

The Jeff "Roo" Hedrick Golf Invitational raised more than $14,000 to help fund our Annual Campaign that supports LIVESTRONG at the Y® program for cancer survivors.  
Camp Weaver 
Served more than 1,500 children in summer overnight and day camp. 

Completed a successful inspection of camp and were accredited again by the American Camping Association. 

Partnered with Camp Hope, Camp Corral, and Camp Challenge to offer summer camp experiences for children who benefitted from summer camp who otherwise may not have had the opportunity. 

Hosted Guilford County Schools and their adapted curriculum classes to offer practical work experience to learn new skills. 
Eden Y 
Hosted First Responders Lunch and Veteran's Day Lunch to serve and connect with the community.  

Partnered with Cormii group to provide food to 90+ families for each event. 

Partnered with our community to provide off-site group exercise classes in Mayodan and Stoneville. 

Partnered with Holmes Middle School to provide practice and match space for the tennis team. 
Hayes-Taylor Y  
Hosted the 56th Annual Awards and Recognition Banquet with an attendance of more than 250 community supporters. 

Achievers teen program doubled its enrollment from last year to a 5-year high of 56 program participants with 150 individual teen check ins since September and an average of 30 teens per session.  
Achievers have partnered with the National Society of Black Engineering students at NCA&T and the Disability Advocacy Center of NC the latter of which allows us to serve 3 teens in our program who are on the autism spectrum and provide sensitivity training for our achiever group on working and interact with children 

The Annual Race for the Future was held again this year with more than 120 participants.  

Y members donated well over 1,500 pounds of food for the Greensboro Urban Ministry in 2022. 
Ragsdale Y 
Partnered with Out of the Garden Project as a monthly food distribution location that provides 65+ pounds of fresh produce, meat, shelf-stable food items and bread per family who qualify.   

Relaunched the Quad F program that provides a social group for adults with social challenges. 

Hosted a Parents Night Out Series that provides fun evening activities for kids and an evening out for the parents 

Launched a Memory Movement and Balance class that is led by a volunteer and always packed with our active adults. This class is a senior mobility class that is full of repetitive movement known to help with dementia, Parkinson's Disease and other chronic diseases. 

Branch served as the local host site for the Navaratri (Hindu celebration) that was developed by a Triad social group that promotes cultural events for Gujarati culture. There were families from all over the area who attended.  
Reidsville Y  
Personal training is at an all-time high with several success stories throughout the program.  A personal training participant reached a weight loss goal to become eligible for knee replacement surgery and another participant who has MS reached the goal of climbing stairs on her own. 

The PREP program is now at the Reidsville Family YMCA. This program allows participants to become the healthiest versions of themselves. 

The LIVESTRONG at the Y® program remains a staple of the Reidsville Family YMCA with one participant who was able to go from being in a wheelchair to complete a 5k! 

The 45th Annual Turkey Trot was a success with both in-person and virtual participation and sponsorships at an all-time high. 
Spears Y  
Expanded the facility by building two sand volleyball courts. 

More than 4,700 sports participants with nearly 3,700 volunteer hours dedicated to our sports programs.  

Averaged 150 children per week in summer day camp and collaborated with First Tee to provide golf camp to campers. 

Served 150 angels and 50 senior angels through Angel Tree with Salvation Army.  
Stoney Creek Y 
Hosted a First Responders luncheon and Veterans Day brunch that fed more than 60 members of our community. 

Offered more than 30 free group exercise classes to the community in partnership with the Gibsonville Park and Rec. 

Collected more than 1,000 pounds of cat and dog food and donated the collection to the Sparkle Cat Rescue and Burlington Animal Shelter. 

Hosted a Food Drive for Out of the Garden Project that generated 350 pounds of food. 
Thank you to our supporters, donors, employees, community partners and community members who came alongside the YMCA of Greensboro to make this past year yet another successful year! We couldn't do what we do without you and your constant support.  
If you would like to partner with the YMCA of Greensboro, please contact us today. To learn more about our Community Impact please visit our Community Impact webpage.  
Posted January 23, 2023