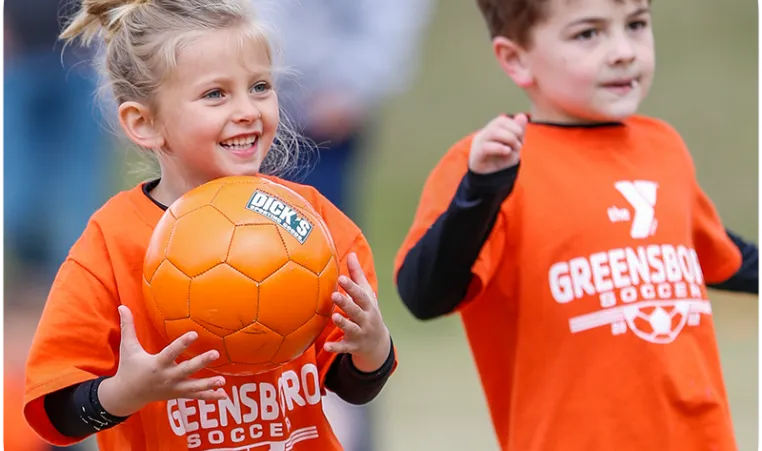 The YMCA of Greensboro provides Financial Assistance to those in our community who need it to participate in Y programs and services. Financial Assistance can reduce the cost that a family or individual pay for programs such as youth sports. Read the testimony below from a Financial Assistance recipient.
"With this assistance it will allow my daughter to continue her soccer journey. She's been playing since she was 3 and has come so far in her skills. With the price of everything going up with no relief this will allow us to be able to have her play this season without worrying about which bill needs to be put on hold. If this assistance didn't exist, I believe we would more than likely have to sit out this season."
To learn more about YMCA of Greensboro Financial Assistance and to apply, go to our webpage. We believe everyone should have the opportunity to participate in Y programs regardless of age, gender, race, background and financial ability.
We can provide Financial Assistance at our locations due to the generosity of our supporters and donors who give to the Annual Campaign.
Published March 6, 2023