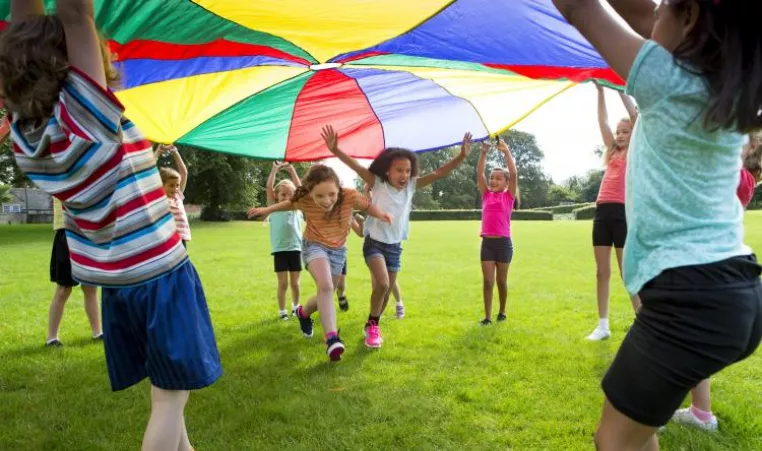 Helping Youth Grow and Develop
No matter what your child's interests are, group activities like camp and youth sports help children develop important social, emotional and cognitive skills. Best of all, children create memories that last a lifetime. Here are the top 4 reasons to sign your child up for a sports team or camp this summer:
They'll stay active.
More and more, children in America are facing issues with increased weight gain and decreased physical activity. When participating in camp or sports leagues, your child will wake up each day, excited to get out and play! Physical activity has all kinds of health benefits - both physically and mentally.
They'll make new friends.
Camp and youth sports are designed to help children become more comfortable in who they are. They'll learn about themselves, as well as other people. Often, camps and youth sports expose children to backgrounds and cultures different than their own - which helps open children's eyes to a world of new perspectives and experiences. Making new friends and learning about new cultures is what group activities are all about!
They'll build self-esteem.
From climbing the highest ropes course at camp to scoring the winning goal during a soccer game, group activities help children develop confidence in themselves. When children learn new skills, they gain a sense of achievement and pride in themselves.
They'll develop independence.
When a child experiences time away from a parent, they gain a sense of independence. This time is important in helping children develop a sense of identity and self-reliance. As they explore their interests, strengths and weaknesses, they'll learn to listen to their inner voice and begin to trust in their own decision-making skills. 
Encourage your child to join in on group activities like summer camp or sports teams, and the results will speak for themselves. Learn what makes the most sense for your child by chatting with a family services director or sports director at the Y.