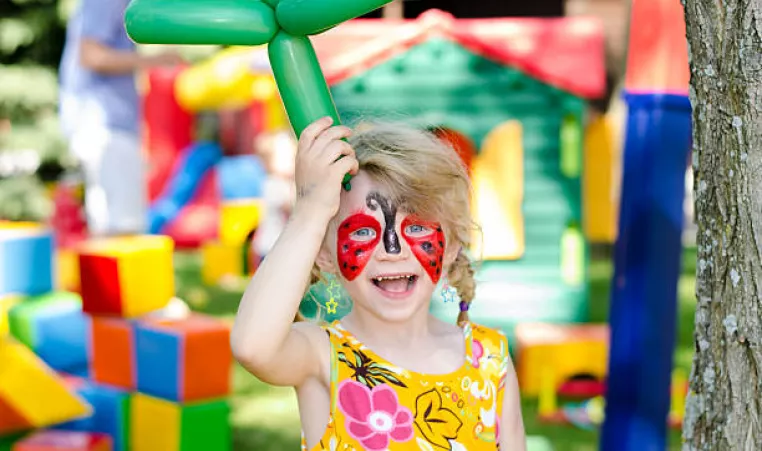 Come out and help us celebrate kids in the community with Healthy Kids Day! Healthy Kids Day is a free event that brings neighbors together throughout Guilford County and Rockingham County with fun activities, while also teaching the importance of healthy habits for all. Kickstart the summer with healthy practices that'll last a lifetime. Healthy Kids Day encourages families to play together, get moving, and learn the values of healthy eating.
During Healthy Kids Day, we are offering a $0 joining fee for new members. That's up to a $75 savings!
Healthy Kids Day will take place across the city. See the list below for event details:
April 23 | Eden Family YMCA – 10am-1pm 301 S Kennedy St., Eden, NC 27288
Family Basketball contest

Family Yoga

Family Fun Run & more
April 30 | Barber Park - 10am-1pm 1500 Barber Park Dr., Greensboro NC 27401
Food trucks

Community resources

Family Fun Run

Bounce House & more
April 30 | Spears Y Field - 10am-1pm 3216 Horse Pen Creek Rd., Greensboro, NC 27410
Snacks

Community resources

Arts & Crafts

Family Zumba Party & more
April 30 | Reidsville Lake - 10am-Noon 630 Water Works Road, Reidsville, NC 27320
Face painting

Obstacle course

Police Department and Fire Department

Crafts & more
The summer is a time for relaxation and a break from school, but studies have shown that kids gain more weight and are less active in the summer while at home during the day. During a study on accelerated weight gain amongst children, the CDC found that fitness levels decrease, and body fat percentages increase during the summer. At the Healthy Kids Day event throughout the Greensboro, NC, area there will be opportunities to learn about staying fit and some of our programs that are offered to aid in a healthy lifestyle for kids of all ages, such as youth sports.
Check out ways to keep your kid(s) active during the upcoming summer season!
Ways To Keep Kids Healthy and Active All Summer Long
Enroll in youth sports programs.

Sign up for Summer Day Camp or Camp Weaver.

Find easy, healthy recipes to create together.

Explore a new hobby.

Explore nature trails.
Every location will have a unique experience that will bring action-packed fun. Come celebrate active and healthy living with us during Healthy Kids Day. See you there!
Published: April 15, 2022