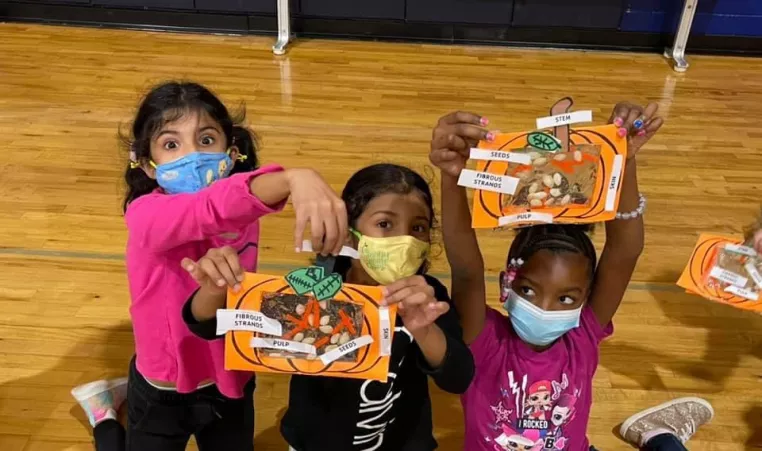 There's no better time to give thanks and give back than during the month of November! Whether your traditions include going around at the table and expressing what you are thankful for at Thanksgiving or taking a moment by yourself to reflect on the year and show thanks, gratitude is very important for your mind, body and spirit to practice.
According to Harvard Medical School, giving thanks enables people to feel more positive emotions, embrace good experiences, improve their health, deal with adversity and build stronger relationships. Harvard's studies have shown that expressing a simple "thank you" has improved relationships by allowing the other to feel valued, appreciated and more comfortable addressing concerns in their relationship. Even in a work environment, gratitude goes a long way — with every person reading this saying, "well duh." Managers who show appreciation and gratitude to those who work for them may find the employees are more motivated and work harder. So, we challenge you this month to practice gratitude in a small way or a big way. It could be saying thank you to a listening ear, sending a sweet text message to a friend or writing down the blessings in your life. Whatever you choose to show your gratitude your mind, body and spirit will thank you.
We would be remised to not show our gratitude. We are very grateful to all our members, employees, supporters, board members and community. Without you, we wouldn't be here today and continuing to serve Greensboro and Rockingham County for more than 160 years. Because of you, we were able to provide safe and welcoming environments to more than 27,000 plus offer financial assistance to more than 1,000 families/units. Additionally, the YMCA has the opportunity to influence change in a positive way throughout the community through outreaches, providing programs and services as well as supporting children and seniors.
Thank you for coming alongside the YMCA of Greensboro! It hasn't been the easiest road, but it has been the most rewarding.
If you would like to give thanks and give back, please consider giving to our Giving Tuesday campaign this month which provides financial assistance and programs to the community. To learn more and give, visit our Giving Tuesday webpage. Read the testimony below from a financial assistance recipient — your support is changing lives every day!
"When I came to the Y, I was overweight, and my eating habits were not the best for me. Since my few years of being a Y member, I have brought my weight and cholesterol down. I was on the borderline of having to take more meds. I still suffer from thyroid and blood pressure issues. With my activities at the Y, my dosage has not gone up. Without the Y I would not exercise as often. It's even more extremely hard with the onset of COVID. But the Y does give me a winter outlet. I'm starting to feel more comfortable going back and want to continue to have a safe space to come and enjoy exercising for my health. Plus, the people I interact with are motivating as well. I enjoy seeing them and they make working out fun instead of being hard."