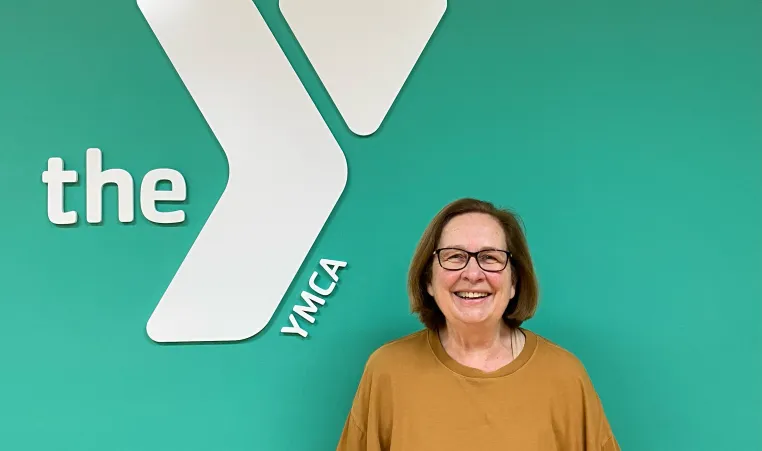 At the Y, there are no strangers – only friends you haven't met yet! We pride ourselves on being more than a place to work out, we are also a place for connection and friendship. Throughout the years, we have witnessed friendships being made and people connecting with a greater sense of purpose, making our community stronger.
Kay Reynolds, a member of Stoney Creek YMCA, joined the Y as a place to exercise but ended up finding more than that. "My husband and I joined the Stoney Creek Y almost 20 years ago. We originally started coming to the Y as just a place to exercise to maintain and increase our wellbeing. Now, the Y has become a community surrounded by our early morning friends," said Kay. 
According to the CDC, working out with a friend can help you feel more motivated, be more adventurous and consistent. This was certainly the case for Kay as she has been taking control of her well being by actively participating in many of the programs her Y has to offer. "For close to ten years, I've also been taking part in the early morning Boot Camp classes and love showing others that age is only a number. It does not mean we cannot maintain or improve how fit we are," expressed Kay. "Staying physically active over the years has aided me with my arthritis and bursitis, enhanced my cardiovascular health, and maintained strong social ties with the other Stoney Creek members and Boot Camp participants." 
At 70 years old, Kay has demonstrated that is never too late to become stronger and develop new friendships. Staying active is even more important as we age and Kay makes sure to continue to do so by participating in our Active Older Adult classes and Bootcamps. The programs we offer for older adults across our branches help participants keep their joints flexible, reduce the risk of falling, are low-impact and come with many benefits — including connecting with other people. 
Just like Kay, when you join the Y you will find many ways to improve your health and mobility while making new friends and finding opportunities to strengthen your social community. 
Published on February 20, 2023