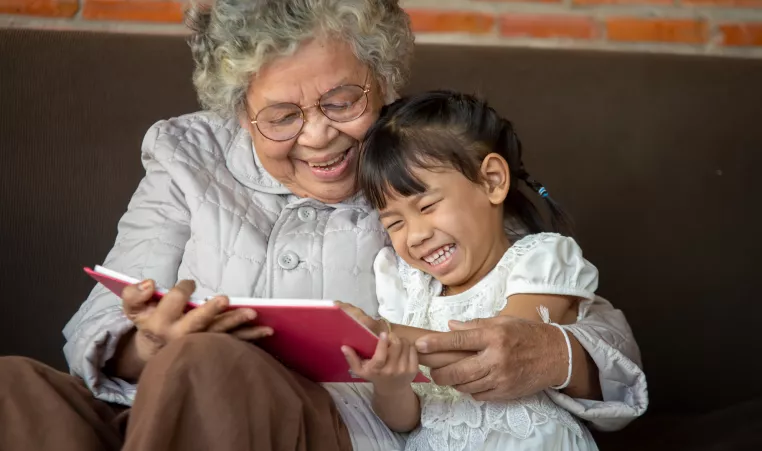 We love to see lives change and improve through our Financial Assistance for Y programs and services. More than a place to work out, the Y is a community where people can grow in many different ways. Many families have found a place at the Y throughout the years, like the grandmother-granddaughter duo Sally and Rebecca*.
Sally is a retired grandmother who takes care of her granddaughter Rebecca who she has sole custody of. Looking for ways to take better care of Rebecca and give her everything she needs, Sally looked for different activities and places where they could belong. She discovered that the Y had many activities, programs and offerings for her granddaughter and applied for Y Financial Assistance. They were granted financial assistance to apply to Y programs, services and membership and jumped headfirst into the Y by getting involved in everything possible: chess classes, afterschool, swim lessons, and group exercise classes. Rebecca was able to gain access to programs she didn't have the opportunity to be part of before. Being part of the Y's Financial Assistance program and the Y programs has improved Rebecca's mental and physical stability, as well as helping her relationship with her grandmother.
Our Financial Assistance programs is one of the main and easily accessible ways the YMCA of Greensboro serves its community. Helping hundreds of people every year to have access to programs and services that they might not have access to otherwise. Also, by giving back and serving the community we can grow as a community and inspire others to do the same. Sally found her own way of giving back to the community and to thank the Y by volunteering 5 hours every week at the front desk greeting members for an entire month earlier this summer.
Help us continue this giving "cycle" and inspire more people to give back by supporting our Annual Campaign —100% of donations made to the Y help support kids, adults and families in our communities. Every donation and any amount can make a difference in someone's life! 
Interested in learning more about Financial Assistance to participate in Y programs, services and membership? Check out our Financial Assistance webpage and apply today.
*Names changed for confidentially. 
Published on October 13, 2022