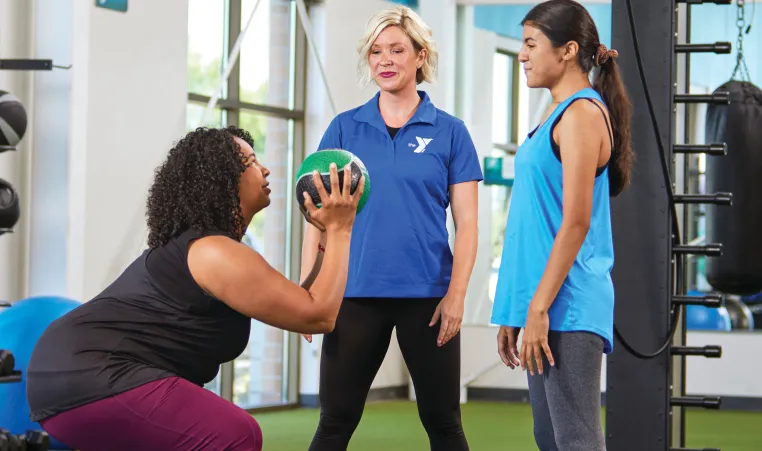 It is well known that physical activity is good for your heart, muscles and bones, but we often ignore the importance of physical activity for your brain and mental health. According to the CDC, 30 minutes a day of moderate-intensity physical activity can greatly help you think, learn, problem solve and enjoy an emotional balance. It can also improve memory and reduce anxiety and depression. Our members can testify to the improvement they've had not only to their physical health, but also to their mental wellbeing. 
An example of how physical activity can change your wellbeing is from one of our Financial Assistance recipients who are able to help themselves and their children become more confident and manage depression and anxiety. The participant said, "Due to living on a limited budget, we would not have been able to join the Y, but thanks to the financial assistance funded by donor support, our family was able to apply for the scholarship program. I am so grateful for the Y's assistance in allowing my kids to grow socially and to become more positive and confident in themselves. Exercise and physical activity at the Y has given us the opportunity to meet and socialize with others and give us a healthy coping strategy to manage our symptoms of depression and anxiety." 
We understand that starting a journey towards a better version of ourselves can be difficult, especially if you don't know where to start. That's why at the Y we offer community members the support they need with programs like FitQuest and Personal Training. 
FitQuest is a free program offered to all members that consists of three, 30-minute sessions that helps you figure out what exercises you would love, introduce you to others and show you how to use the equipment. 
If you need extra assistance, you aren't alone. Whether your goal is to become stronger, better balance, or adjust your workout due to an injury, personal training is the perfect place to receive that guidance. 
"My motivator in joining the YMCA was to help build social and emotional confidence in my children and myself; we have been working with a personal trainer for a few months to help keep us accountable and sticking to our fitness goals." said the Financial Assistance recipient above. "It has been so valuable for us to have someone who can customize a workout to cater to our different abilities and goals, along with making our mental well-being a priority. Our family is so thankful to have someone on our team to push us out of our comfort zone while cheering on our successes."
Regardless of your age, fitness level or financial circumstance, you can feel confident in trusting the Y to be the place to start your wellness journey and improve your mental and physical health. We are here to guide you and cheer you on! 
Join the Y and start today - it is never too late!
Published on June 21, 2023