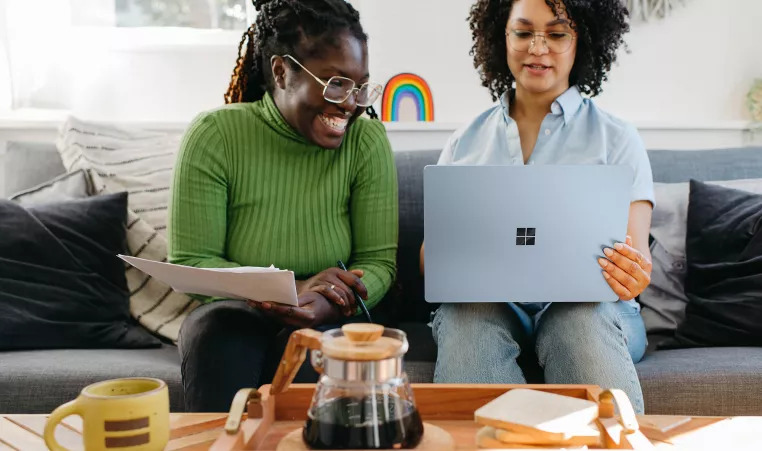 Greensboro, N.C., April 5, 2022 — The YMCA of Greensboro and NCCJ of the Piedmont Triad announced today the 8:46 Series* spring dates focused on diversity and inclusivity in education and racial trauma. The 8:46 Series, founded in 2020, is focused on diversity, inclusion and racial equity. The virtual events are free and open to the community with registration required.
Spring Sessions:
April 27 from Noon – 1:30 p.m.: "The Color of Education" presented by Tinisha Shaw and Jasmine Getrouw-Moore of Freedom Hill.

May 19 from Noon – 1:30 p.m.: "A Candid Conversation: Our Collective Responsibility on Healing Racial Trauma" presented by Dr. Gigi Hamilton and Dr. Cori' Corinna Costello
"The vision of the YMCA of Greensboro is to build a stronger and healthier community where equity is the norm," said Rhonda Anderson, YMCA of Greensboro president/CEO. "We are excited to continue our partnership with NCCJ of the Piedmont to bring two more sessions that are free and open to all. We believe we must work together to advance as a community and for open dialogue."
The YMCA of Greensboro and NCCJ of the Piedmont Triad originally partnered in August 2020 to launch The 8:46 Series in response to the tragic events that launched a worldwide movement. Since 2020, the series was the host of seven sessions with nearly 2,000 participants and session views.
"Having honest conversations about our past and our present is critical for moving our community forward into a more equitable future for all of us, not just some of us," says Ivan Canada, executive director of NCCJ of the Piedmont Triad. "NCCJ is dedicated to helping people of all backgrounds find common ground through respectful dialogue. We're grateful to be working together with the YMCA of Greensboro to make these critical conversations free and accessible to everyone in our community."
Current sponsors of The 8:46 Series include Liberty Hardware, SJ Edwards Foundation, United Healthcare, Weaver Foundation, Kontoor Brands, American National Bank & Trust, First Bank, Cone Health Foundation, Community Foundation of Greater Greensboro, Women's Professional Forum Foundation, BB&T (now Truist) and Triad Adult & Pediatric Medicine.
To learn more about the upcoming events and to register, visit ymcagreensboro.org/846.
*Note: In summer 2020, The 8:46 Series was named for the eight minutes and forty-six second period when the officer's knee was on George Floyd's neck. As we have since learned, the officer's knee was in fact pressed against Floyd's neck for more than 9 minutes.
About the YMCA of Greensboro
The YMCA of Greensboro was founded in 1889 with a mission to put Judeo-Christian principles into practice through programs that build a healthy spirit, mind, and body for all. Through its seven branches and YMCA Camp Weaver, the YMCA of Greensboro is made up of people of all ages and from every walk of life working side by side to strengthen communities. The Y is committed to working together to ensure that everyone, regardless of ability, age, cultural background, ethnicity, faith, gender, gender identity, ideology, income, national origin, race or sexual orientation has the opportunity to reach their full potential with dignity. For more information on the YMCA of Greensboro, please visit ymcagreensboro.org.
About the NCCJ of the Piedmont Triad
The NCCJ of the Piedmont Triad is a human relations organization that works to build communities free of bias, bigotry and racism by promoting understanding and respect among all cultures, races and religions. For more information on NCCJ of the Piedmont Triad, please visit www.nccjtriad.org