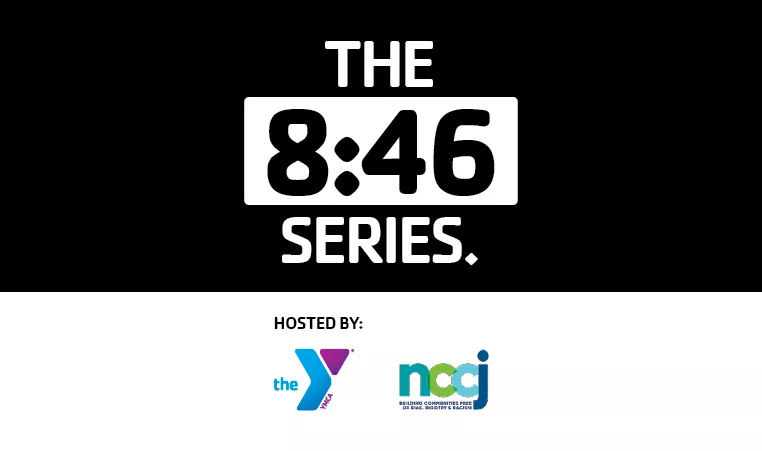 The 8:46 Series
It will take a sustained, collective effort across all sectors of our society to create real change.
The 8:46 Series* was originally launched in August 2020, educating 900 community members on systemic racism and its impact on our society.
Hosted by the NCCJ of the Piedmont Triad and the YMCA of Greensboro.
View recordings of previous sessions.

For more information about 8:46 Series and/or to receive emails about the programming, please email Karen Jeffries at karen.jeffries@ymcagreensboro.org.
Thank you to our sponsors for helping to make this series possible!
Change Agent Sponsors: Liberty Hardware, SJ Edwards Foundation, UnitedHealthcare
Empowering Sponsors: American National Bank & Trust, BB&T (now Truist), Cone Health Foundation, Community Foundation of Greater Greensboro, First Bank, Kontoor Brands, Triad Adult & Pediatric Medicine, Weaver Foundation, Women's Professional Forum Foundation
*Note: In 2020, we named The 8:46 Series for the eight minutes and forty-six-second period when the officer's knee was on George Floyd's neck. As we have since learned, the officer's knee was in fact pressed against Floyd's neck for more than 9 minutes.