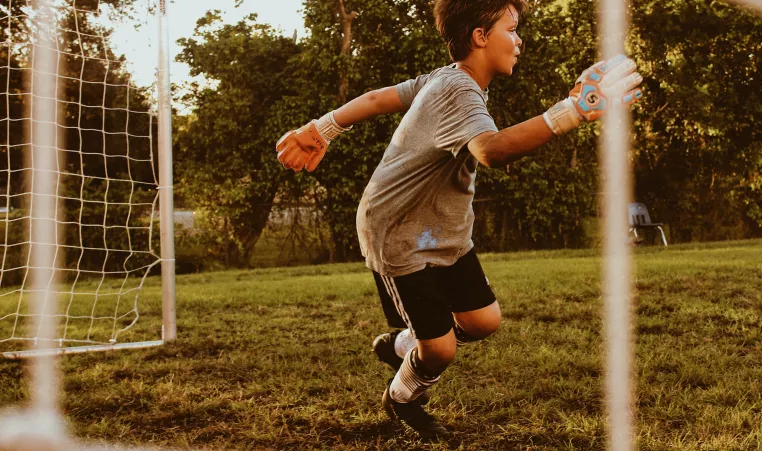 Greensboro, N.C., April 13, 2022 – YMCA of Greensboro will host Healthy Kids Day, a free and open to the public event, throughout Guilford County and Reidsville on April 30. Healthy Kids Day, a YMCA national event, celebrates kids' mental and physical health while encouraging active play and providing community resources for families. The event will have three locations, Barber Exclusively during the event, the public can join the Y with no joining fee.
"Healthy Kids Day is an amazing opportunity for families to play together and learn of the supportive community resources that enrich our lives," said Ebony Burnett, YMCA of Greensboro senior association youth development director. "This will be a day of laughter, play, learning and fun!"
Locations include:
Barber Park on April 30 from 10 a.m. – 1 p.m.
Spears YMCA on April 30 from 10 a.m. – 1 p.m.
Lake Reidsville on April 30 from 10 a.m. – Noon
The YMCA encourages healthy physical activity by providing a fun day of games and community resources. Each location offers a unique experience of activities and resources. Activities will range from food trucks and a family fun race to a family Zumba party and dodgeball tournament. Healthy Kids Day is an event for all ages.
For more information or to become a vendor at a Healthy Kids Day event, visit ymcagreensboro.org/healthykidsday.
About the YMCA of Greensboro
The YMCA of Greensboro was founded in 1889 with a mission to put Judeo-Christian principles into practice through programs that build a healthy spirit, mind and body for all. Through its eight branches and YMCA Camp Weaver, the YMCA of Greensboro is strengthening the foundations of our community by offering a warm and friendly environment where people of all ages, races, faiths, beliefs, and physical and financial abilities participate in programs and experiences that make a positive difference in their lives. For more information on the YMCA of Greensboro, visit ymcagreensboro.org.