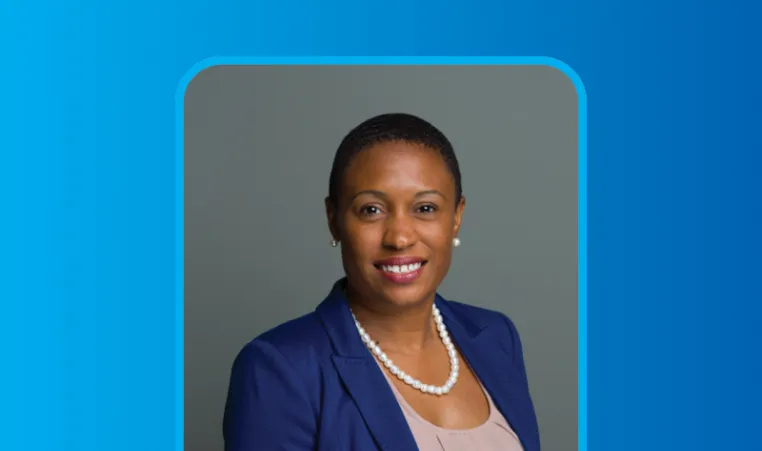 Greensboro, N.C., March 15, 2023 — Ebony Burnett, senior association youth development director of YMCA of Greensboro is a participant in the Achievery Learning Cohort, a project of the National Afterschool Association (NAA) with support from AT&T. Burnett is one of 10 Out of School Time (OST) professionals participating in the project.
As part of the project, Burnett will work with fellow OST professionals to develop tools for the field of youth development and afterschool to help with vetting online resources like The Achievery by AT&T. The cohort will learn from and share with peers about strategies for finding, adapting, and implementing free online resources.
"I am honored and enthused to have been selected to participate in this cohort. I, along with the YMCA of Greensboro, believe that resources are only useful if they are shared and readily available," said Burnett.
Between March 2023 and November 2023, Burnett will meet monthly with fellow cohort members from across the country. The first meeting will take place at NAA's Convention on March 19-22, 2023, in Orlando, FL. During these meetings and in their programs, participants will:
Learn from and share with peers about strategies for finding, adapting, and implementing free online resources
Identify a question to research and explore through the creation of a product (rubric, tip sheet, curriculum plan, etc.)
Test their product throughout the summer and make revisions
Share products and reflections with other OST professionals through webinars or articles in the fall of 2023
"We are thrilled to have amazing talent who are eager to help share their expert knowledge with the industry as well as with the community. Ebony is great at what she does and I'm excited for her to have the opportunity to participate in this cohort that will serve people nationwide," said Rhonda Anderson, CEO and president of YMCA of Greensboro.
To learn more about how Burnett will be serving the afterschool field through this project, please email the YMCA of Greensboro at info@ymcagreensboro.org.
About the YMCA of Greensboro
The YMCA of Greensboro was founded in 1889 with a mission to put Judeo-Christian principles into practice through programs that build a healthy spirit, mind and body for all. Through its seven branches and YMCA Camp Weaver, the YMCA of Greensboro is strengthening the foundations of our community by offering a warm and friendly environment where people of all ages, races, faiths, beliefs, and physical and financial abilities participate in programs and experiences that make a positive difference in their lives. For more information on the YMCA of Greensboro, visit ymcagreensboro.org.
About NAA
The National AfterSchool Association is the voice of the afterschool profession. We are the national membership organization for professionals who work with and on behalf of children and youth during out-of-school time.
NAA's mission is to promote development, provide education and encourage advocacy for the out-of-school-time community to further the afterschool profession.
We exist to inspire, connect and equip afterschool professionals.
About The Achievery
Created by AT&T in collaboration with Warner Bros. Discovery, The Achievery helps connect students to a new world of digital learning through stories that spark curiosity and content that entertains as well as teaches. The platform features clips from some of the most popular, well-loved movies, TV shows, and cartoons from Warner Bros. and Cartoon Network, paired with lessons and learning activities that students can engage with everywhere they are – at home, in the community, and the classroom.